Warning
: Use of undefined constant wpurl - assumed 'wpurl' (this will throw an Error in a future version of PHP) in
/nfs/c09/h03/mnt/127869/domains/earbender.com/html/wp-content/plugins/add-to-facebook-plugin/addtofacebook.php
on line
50
If you are at SXSW, stop by the Barbados Party,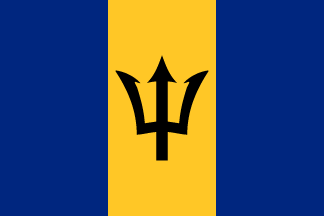 today at Brush Square Park's West Music Tent (at 4th and Trinity in Austin), between 11am-3pm, as five new artists from the Barbados are going to make their US debut performances.
Barbados has already produced several international recording artists, most notably hip hop superstar Rihanna, Rosemary Phillips, Hal Linton, Vita Chambers, Shontelle and Jaicko.
The party will feature live performances by Kite, Kirk Brown (The Strategy Band), Rubytech, Shane Forrester, and Mahalia Phillips (Nexcyx) highlights emerging musical talent from Barbados.  Come see who else is following in Rihanna's footsteps.  Please RSVP (including job title and company) to sxsw@investbarbados.org.
If you would like to receive a sampler of Barbadian music from the artists above and more, please send an email here.
There is also a rum tasting at the event, along with other surpises from Bridgetown, Barbados.
This event is proudly sponsored by Invest Barbados, an outreach organization that seeks to bring business of all kinds to the island. In addition to producing rum from its sugar plantations, Barbados has many high tech industries, such as manufacture of medical devices. Willie would be proud of their research into using other parts of the sugar plant for fuel.
Stop by!